We want young people to receive the support they need to graduate from high school and pursue post-secondary education. We offer a variety of support options for you to succeed.
The Education Liaison functions as a member of a multi-disciplinary team to establish educational transition wellness plans to mobilize and coordinate educational supports, resources and culturally responsive system navigation for eligible children and youth in care.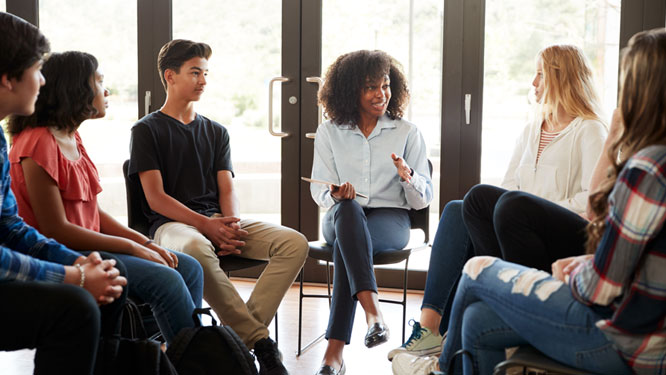 The Liaison helps connect students to supports such as tutoring, academic enrichment, career mentoring and skills development and improves collaboration between children's aid societies and school boards.
The Education Advocate is also a member of the multi-disciplinary team and works toward improving educational outcomes for young people in care by:
exploring other options to continue their education after high school
working with Child & Youth Workers to identify educational needs and offer support around addressing those needs, i.e. scholarships, connecting youth with school supports, OSAP assistance.
Establishing partnerships with Post-Secondary Institutions including trade schools, work and apprenticeship programs to expand educational opportunities for our young people
Supporting and recruiting youth for the program at UOIT
The Education Committee was established to improve educational outcomes for children and young people receiving services from child welfare both in care and in the community, and to identify and respond to existing inequities within the educational system and advocate for appropriate supports.​
The overall goal is for children and young people to realize their full potential and achieve their academic aspirations.
Are you a current or former youth in extended society care dreaming of pursuing a post-secondary education? If yes, the Catholic Children's Aid Foundation may be able to help! CCAF's scholarship program offers the opportunity to apply for a scholarship the help cover the costs of tuition and books. Learn more about scholarships by visiting the CCAF website.