Anti-Racism, Anti-Oppression
Our Commitment to Equity at Catholic Children's Aid Society of Toronto
The Catholic Children's Aid Society created the following as a policy statement in 2018, and we felt it was important to share our stance with you. Although we have made some progress, we know we still have a lot of work to do to make sure our organization and the work we do reflects this statement.
While this statement speaks a lot about the work we are going to do internally, we do so knowing that any work that we do outside of our organization cannot be effective if we do not also focus within. We will provide updates on our progress in the coming months because we also know that we need to be accountable to you, our community, as we take the steps to fully realize our commitment. Please check back with us and let us know if you are seeing signs of our progress or if you feel we can do more.
We respect and celebrate the diversity of Toronto's Catholic community that we serve and acknowledge that this diversity includes race, class, culture, gender identity and gender expression, ethnicity, ability, language and sexual orientation.
We at CCAS recognize the existence of racial disparity due to anti-Black racism, and that this form of systemic racism is pervasive in Canadian society and its institutions, including the child welfare sector and our Society.
We therefore assert our commitment to dismantling anti-Black racism in our agency where the key objective is to embed and implement structures, procedures and practices at all levels of the organization. We commit to implementing the OACAS One Vision One Voice race equity practices from an anti-Black racism lens.
In concert with anti-oppressive practice, we therefore work with the belief that protecting the safety, permanency and well-being of children and strengthening family life necessitates an anti-racism and anti-oppression (ARAO) policy that operates in alignment with providing equitable services and outcomes for the children, youth and families that we serve at our agency.
We are committed to respecting the human dignity of the diverse Catholic community that we serve.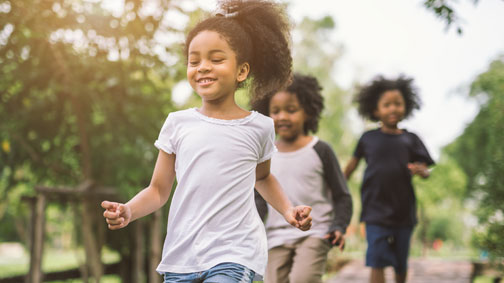 In developing and implementing this anti-racism and anti-oppression policy, we acknowledge and take a stand against the organizational and systemic inequities in many of our procedures, policies and practices experienced by the children, youth and families that we serve.
We recognize that our values of partnership and teamwork include collaboration and establishing sustaining partnerships with children, youth, families and the communities that are most vulnerable, many of whom experience racism and/or multiple forms of systemic oppression.
We believe that teamwork is achieved by strengthening community partnerships, and that it is in this work that the cultural, racial and individual differences of the children, youth and families that we serve are valued and respected. We especially highlight the voices of our children, youth and families as critical to teamwork and building partnerships and are committed to actively engaging them for critical feedback and making changes based on their valuable input.