Adoption and Permanence Education Month
Adoption is an Overwhelming Joy
"Adoption is overwhelming because of the unknowns and pressure to get it right. But mostly for us, it's been overwhelming because of the the unconditional love. And the deep, soulful appreciation of what it means to be hers, day in and out. An overwhelming emotion of pure and abundant gratitude. We are HERS and she is OURS. It's an honour. It's a privilege. loving her is the best thing we will ever do in this life. We still can't believe we get to say, we have a daughter. She will forever be our greatest blessing."
Adoption is a Blessing
"My husband and I have been blessed by adoption through the Catholic Children's Aid of Society of Toronto (CCAS). We have been told many times by friends and relatives how lucky our newly adopted children are to be part of our family. In truth, my husband and I feel like the lucky ones; these children have changed our lives."
As we embrace Adoption and Permanence Education Month in November, we're thrilled to share the remarkable progress we've made at the Catholic Children's Aid Society of Toronto (CCAS) in creating loving, permanent families. This year has been filled with significant milestones:

In 2023, we've had the privilege of placing 16 children and youth on the path to finding their forever families. These young lives are now filled with hope and possibilities.

The year 2023 has seen the finalization of 13 adoptions, and we're well on our way to reaching the goal of finalizing 24 adoptions. Each finalized adoption represents a life forever changed, and we couldn't be happier for these families.

Currently, we have 47 approved families who are eagerly awaiting adoption placements. In addition, several families are in PRIDE training or in the process of completing their home studies, a promising sign of more successful placements to come.

We're proud to share that we've made great strides in finding permanent families for some of the most complex situations. For instance, we recently placed a 17-year-old with intricate emotional, identity, and medical needs into a loving adoptive family. We've also facilitated the connection of a 17-year-old to a family through their network, ensuring a lifelong commitment. Additionally, we've recently placed two sibling sets with complex needs and a child with extremely intricate medical requirements. This work is a testament to the incredible skill and commitment of our Wendy's Wonderful Kids recruiters and adoption specialists in building families.

Our agency is deeply committed to permanency through adoption, particularly in situations where reunification is not possible. We prioritize preserving the child's connections to their culture, identity, and community. This ensures that every child finds the love and stability they truly deserve.

This Adoption and Permanence Education Month, we invite you to join us in celebrating these achievements and the profound difference we make in the lives of children and families. Each adoption represents a triumph of love and hope, and it's a testament to the incredible work we do every day.

Thank you for your unwavering support and dedication. Together, we are changing lives, one adoption at a time. 🏠❤️ 




Adopting Through Your CAS
If you are NEW to considering adoption in Ontario, we invite you to first contact Centralized Adoption Intake through the Adoption Council of Ontario to get more information.  Once you have done this and continue to feel that public adoption at CCAS is right for you please call  416-395-1520 to further explore the possibility and to complete the application process.
Applicants in Ontario must complete the following requirements in order to adopt:
Complete a SAFE (Structured Analysis, Family Evaluation) home study.
Complete PRIDE (Parent Resources for Information, Development, and Education) pre-service training.
The homestudy is a comprehensive assessment which will include interviews, home visits, and the submission of supporting documents such as criminal reference checks, personal references, and financial/medical forms.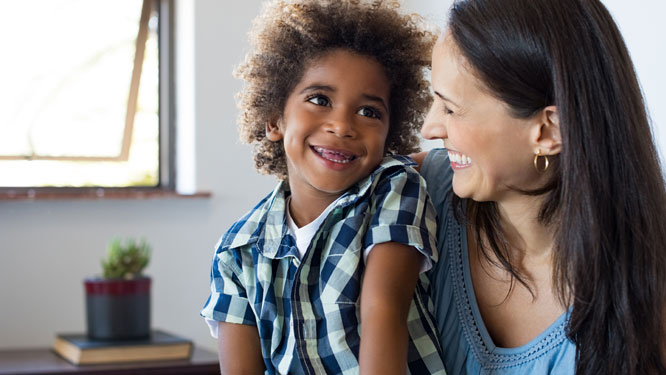 PRIDE pre-service training is a nine-module (27-hour)  program used to prepare and educate families interested in adoption, kinship care, customary care, and fostering. The curriculum includes:
Adoption and child welfare systems, processes, and laws
Attachment and loss
Child development and identified needs specific to adopted children
Identity formation and the importance of cultural and racial awareness
The importance of connections and continuity for children
The Adoption Council of Ontario is a not-for-profit organization providing outreach, support, and education to all adoptees, adoptive parents, potential adoptive parents, birth families, and adoption professionals in Ontario.
A photo listing website that connects children from CASs in Ontario waiting for adoption with families in Ontario. Adopt Ontario is a program of the Adoption Council of Ontario.
The Adoption Resource Exchange conference is an MCCSS funded program that helps locate and match adoptive families with Ontario children needing adoption. These events are hosted a few times a year by the Adoption Council of Ontario.
Adopt4Life–Ontario's Association for kin, customary care, and adoptive parents and caregivers, is a community of people with lived experience that strengthens and empowers parents and caregivers to achieve permanency for children so that they reach their full potential.
MCCSS provides oversight of CASs and CAS children and youth who are available to be adopted.